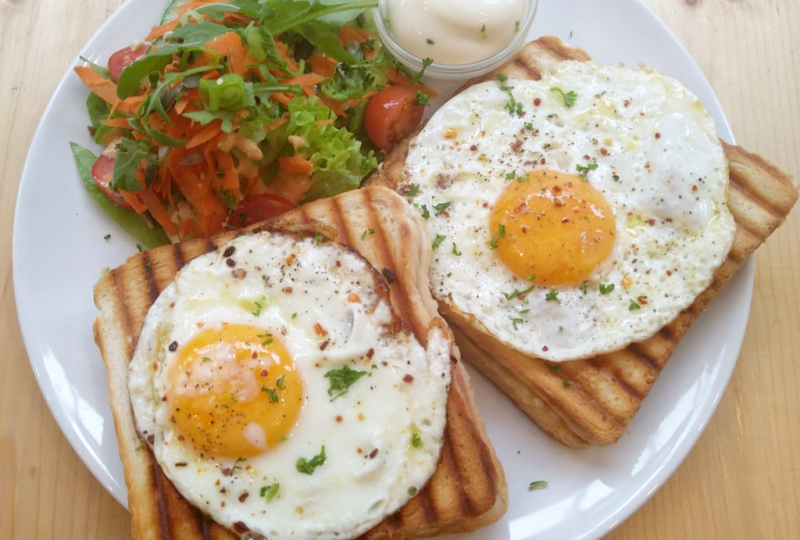 As my husband is Flemish we have quite some friends in Belgium. We try to meet up a few times a year.

In the past we would go fine dining. But as more and more friends are having kids we decided to choose a child friendly place. Bistro Bon Petite in Turnhout it is!

Check opening hours
The owner forgot he had changed his opening days during the Christmas holiday. I had to remind him that on Facebook it stated that they were opened that specific Monday. We made a reservation for about 10 adults and about 7 kids. There was a long table for us and plenty of high chairs for the kids. Also they have plastic plates and cutlery for the kids which was perfect.

Healthy
They serve a lot of healthy foods for adults, kids and even for babies. I ordered the salmon bagel with a fruit smoothy and my husband ordered a croque bolognaise. The bagel was good, would be better even if it had avocado on it. My husband wasn't too impressed by his croque monsieur. He expected a bit more from it because it was 12 euro.
All about the kids
The kids were having a wonderful time because of the kids area with plenty of toys and other children to play with. When the weather is good, they can even play outside in the patio, where they have cute little bunnies. You could tell clearly that they are used to having children around. The waitress walked around carefully and there were no disapproving glances or comments. There was even a dedicated nursing area. How great is that!
We will definitely come back again.
Food: 6.5
Child friendly: 10
Bon 'Petit
Warandestraat 23, 2300 Turnhout, België
+32 14 75 78 14