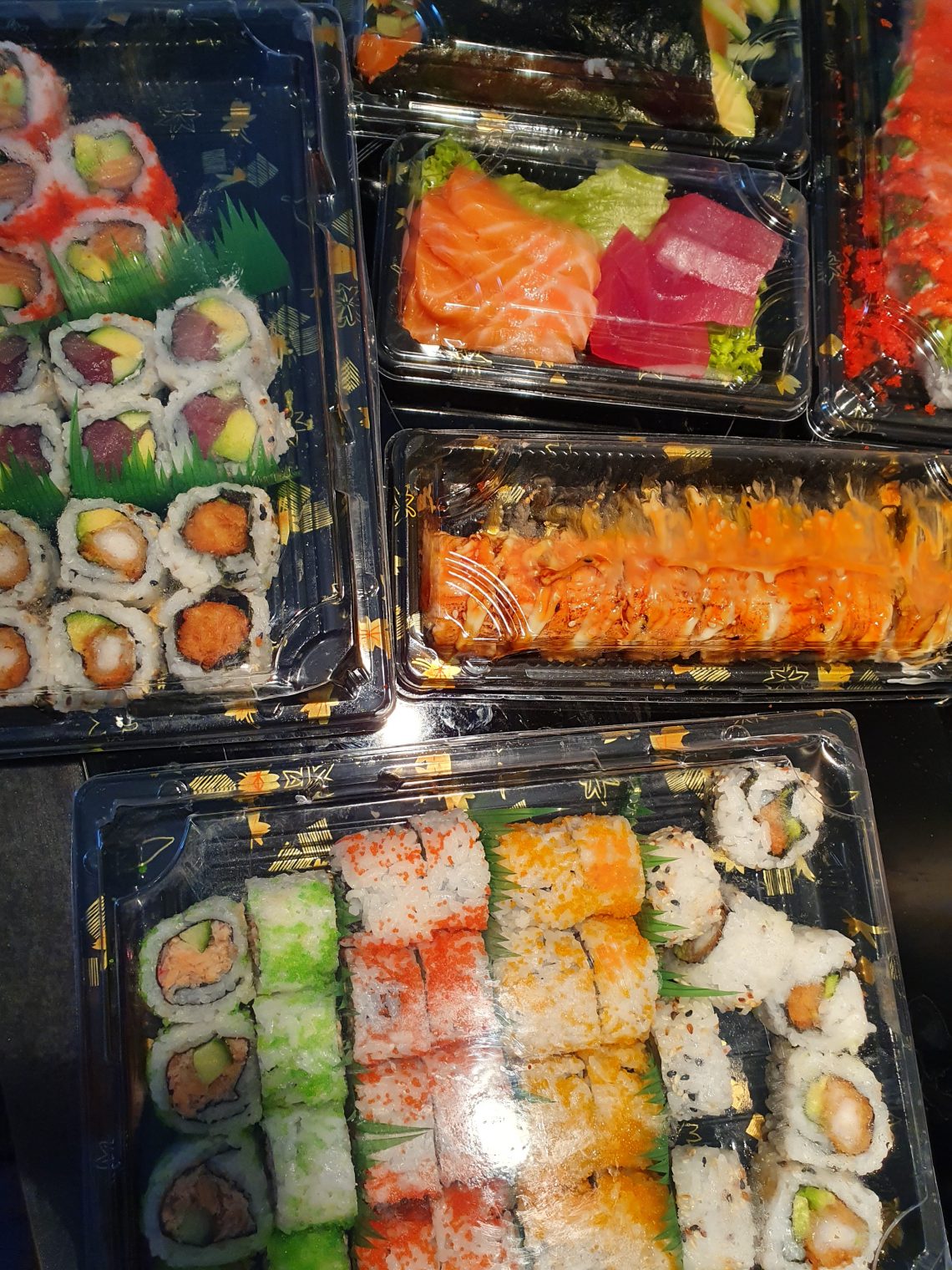 Yang Yang Sushi – takeaway
This is the second time we got sushi from Yang Yang, and it's the best sushi delivery in Eindhoven we have had yet.
It's by chance that we got acquainted with Yang Yang Sushi. My sister surprised us by sending sushi to our house during these corona times. Going out for dinner was not possible due to lock down.
The sushi is made with fresh ingredients. The avocado still looks nice and green, the rice had the perfect taste, and the rice and ingredients proportions are perfect. I don't like it when a sushi roll has lots of rice and tiny pieces of salmon or avocado.
By ordering sushi from Yang Yang Sushi we actually found out that Elodie likes to eat raw salmon dipped in soy sauce. She is quite particular about the soy sauce brand, it has to be this one, the one from the supermarket she didn't like at all.
Delivery has been up to 15 minutes late both times. Some restaurants call in advance to update you, that would have been nice.
Anyhow, this is going to be our go-to sushi delivery address. We are really happy we found this place.
Update: January 2021, we keep coming back to this place for our sushi. Quality is consistently good every time.
Food: 8
Yang Yang Sushi
Wijnpeerstraat 19, 5632 ME Eindhoven
+31 40 760 0068
https://eindhoven.yangyangsushi.nl