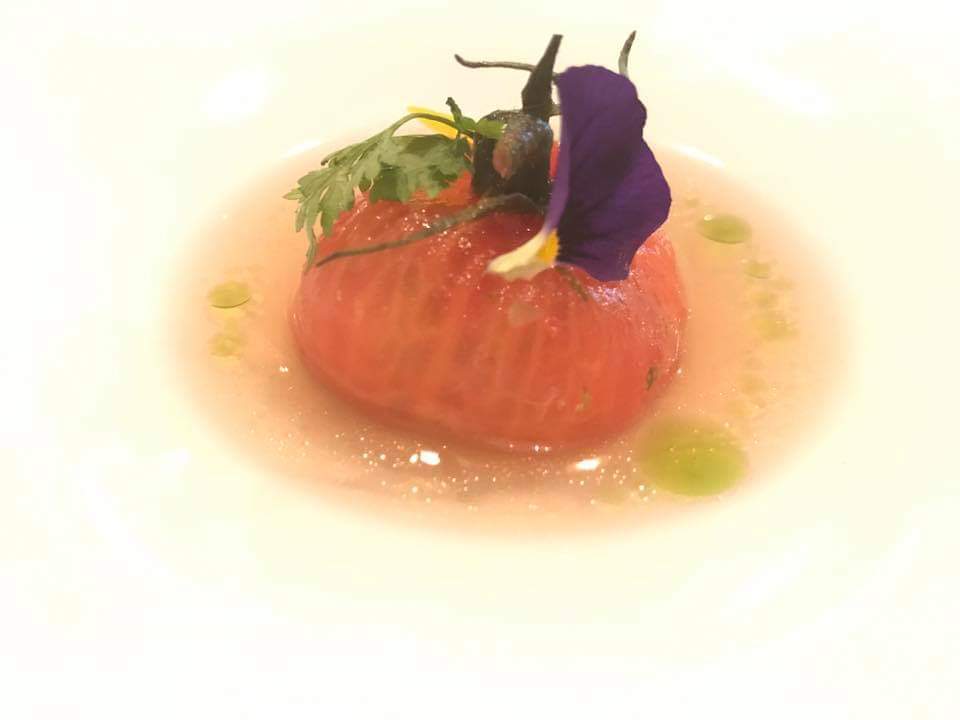 We have been to this restaurant in Rijswijk multiple times. There is a big parking area behind the restaurant.
Niven Kunz is the youngest Michelin chef in the Netherlands. He earned his star in 2010 when he was 24 years old.
There are jams and other edibles for sale in the entrance hall. The restaurant is very spacious and looks cosy. I like that the tables are not too close together.
Food
When we had a 4-course dinner here, the last time, it was really good. The focus of on vegetables but there was enough meat and fish to keep it well-balanced.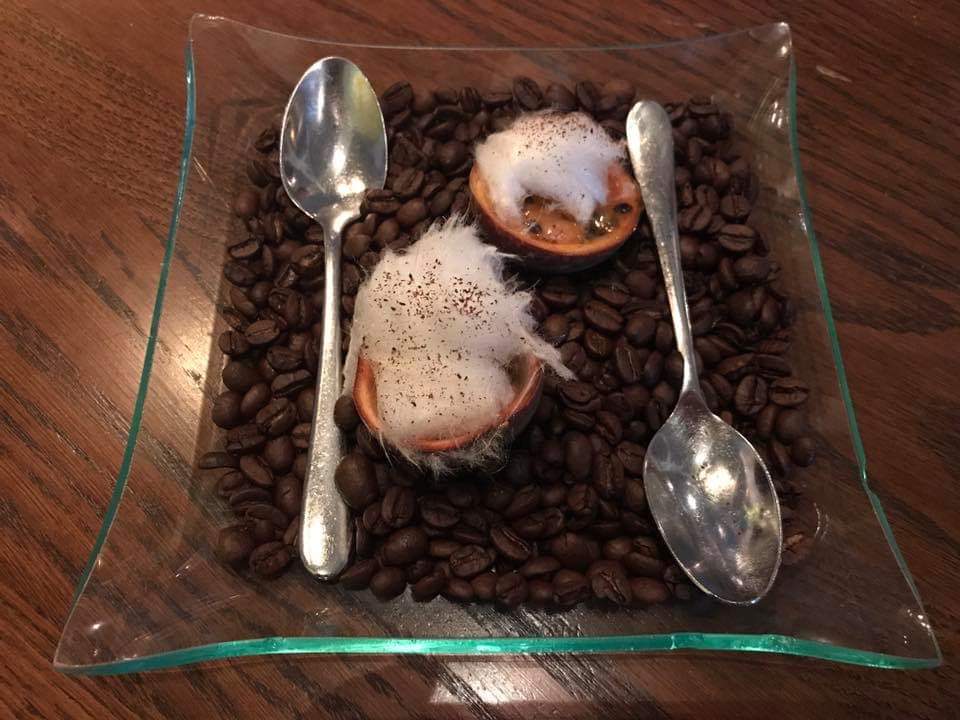 Journey around the world
This time we came for the 13 course, journey round the world menu. They actually asked us whether we wanted the 3-course menu or the 13 course menu. We choose the latter. They made a mistake initially, and we got a regular appetizer. Afterwards, we received an 11-course menu. We got a list with countries and tiny dishes which are inspired by that country. Size wise it was more like an 'amuse'. After all the courses we weren't feeling that full, maybe because it took some time to finish all those courses, and they were rather small. Our guests even went to have a bite somewhere else afterwards. So we regret not taking the 3-course lunch as the first course consisting of fish was wonderful.
I was unpleasantly surprised that we had to pay for our bread. Normally this is free of charge and sometimes you even get a refill.
When staff asks whether they can offer you something, this needs to be paid for. I prefer the waiters saying more clearly that it will be charged.
When compared to other restaurants the bill for drinks was higher.
Atmosphere
This restaurant could serve well for a business lunch or dinner as well. It's quite formal.
Food: 7.5
Service: 7
Update: Restaurant Niven was declared bankrupt in April 2020.