This great restaurant is owned by Saskia and Danny Löhr and they earned their Michelin Star in 1998. Saskia started Het Koetshuis in 1986 together with her husband.
The name "Het Koetshuis" is based on a historical barn where the coaches stood in the middle, with the cattle on the sides and hay above them.
Veluwe
The restaurant is located in a beautiful forest 'Veluwe bossen'. We drove through the forest and it was so beautiful. We regretted not getting out of bed earlier to have a walk. After the lunch I was too tired to do some sight seeing. I am tired so easily since being pregnant.
Terrace
We were seated on their beautiful terrace. What an amazing view! Not exaggerating, it was actually fairy tale like. It had a path going into the forest, very idyllic, couldn't stop fantasizing.
We talked about how nice it would be to come here again with our baby. Have a walk in the forest and then enjoy a lunch or dinner here.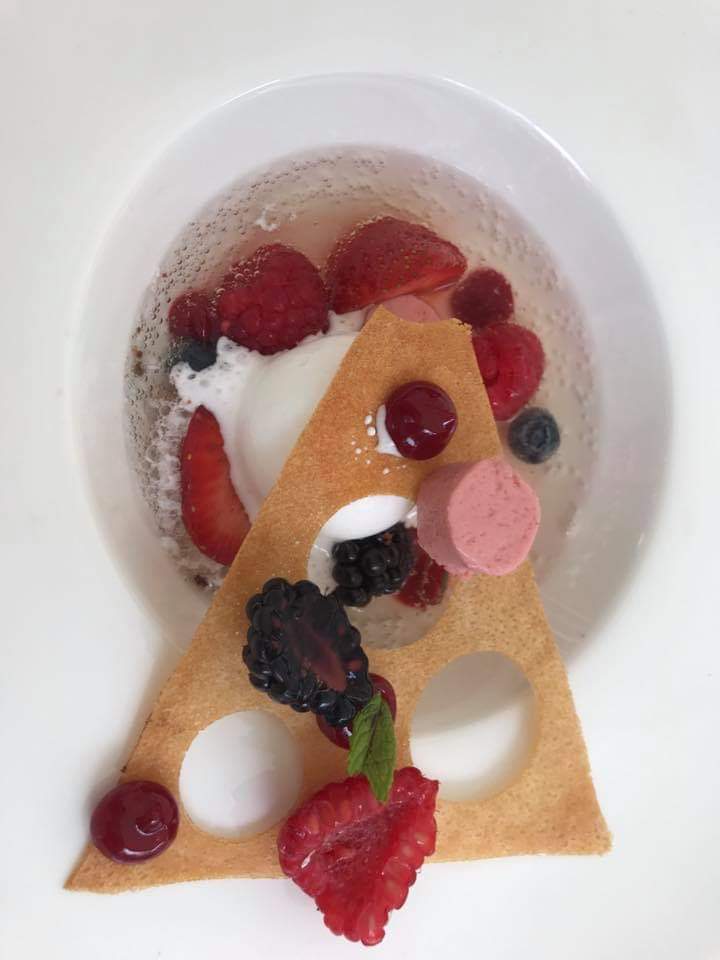 Superb courses
We overheard the difference between our discount menu and the regular one. Instead of real caviar we got the imitation caviar, and instead of champagne we had prosecco in our dishes. This didn't bother us at all to be honest. The portion sizes were quite big and everything tasted super well together.
Fresh products
There was a raw tuna course, and Saskia told me that it was super fresh and that I could take it safely. So, I actually did, and it was so great to have a bit of raw fish during my pregnancy. It was delicious and I was so incredibly happy.
The team was very nice and we felt very welcome. It was a great day out.