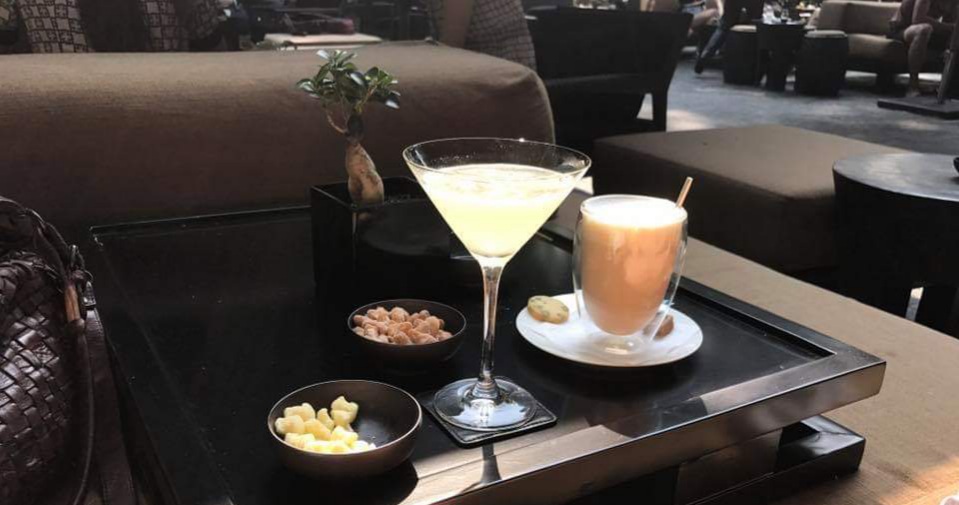 Long Bar at The PuLi Hotel
Opened in 2010, The PuLi Hotel was Shanghai's first urban resort. Located close to Nanjing road— the city's main shopping area.
32 metre bar
The Long Bar stretches 32 metres across the first floor of the serene PuLi Hotel and Spa that overlooks Jingan Park in China. It's the longest bar I have ever seen. They serve wine, champagne, pre or post-dinner cocktails and refreshments throughout the day in the modern indoor space or its outdoor garden terrace.
Terrace
Due to the good weather we were sitting in the garden terrace. The terrace doesn't have that many seats. We had a nice spot on the sun, as most Asians don't want to get tanned.
Cocktails
The cocktails were pretty good and it was nice chilling outside after a morning of shopping. It was a nice and sunny day with a little refreshing breeze.
I did find some other guests a bit haughty to be honest.
The staff was friendly and served us well.
https://thepuli.com/en/shanghai-jingan-luxury-puli-hotel-dining/long-bar/
Food: 7
Service: 7