NoTube Eating school day 9
Time flies! Only a couple of days to go and our NoTube EAT Campus adventure is finished. Luckily we still have a few months of aftercare. We wished that the treatment would be 4 weeks instead of 2. Elodie is having a lovely time here, playing with the other kids, snacking foods. To be in a controlled environment where you know they have all the expertise feels good and secure.
This morning Elodie was really whining and grumpy. She doesn't like to eat in the morning and as I don't feed her any more she is h-angry in the morning. When she is in this state she wants us to cuddle and sooth her. She doesn't understand yet that she needs to eat, so she will feel better. This is something that we will need to teach her. I feel a bit torn, I am stressed because she is h-angry, and not eating much, but it is so much less stressful because I know she is in good hands.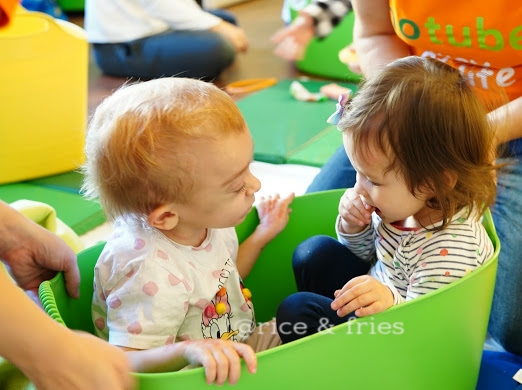 For now, it is okay for her to self regulate and sip and snack when she wants. But it's not a balanced diet. She will need more proteins and fats. Yet now she is able to feel hunger more easily and gain more eating experience by snacking a lot.

It's also nice to see that the other children are making little steps as well. Each child has his or her own problem but there are many similarities. So many things are recognizable. Also, every family is happy and supportive for the other children.