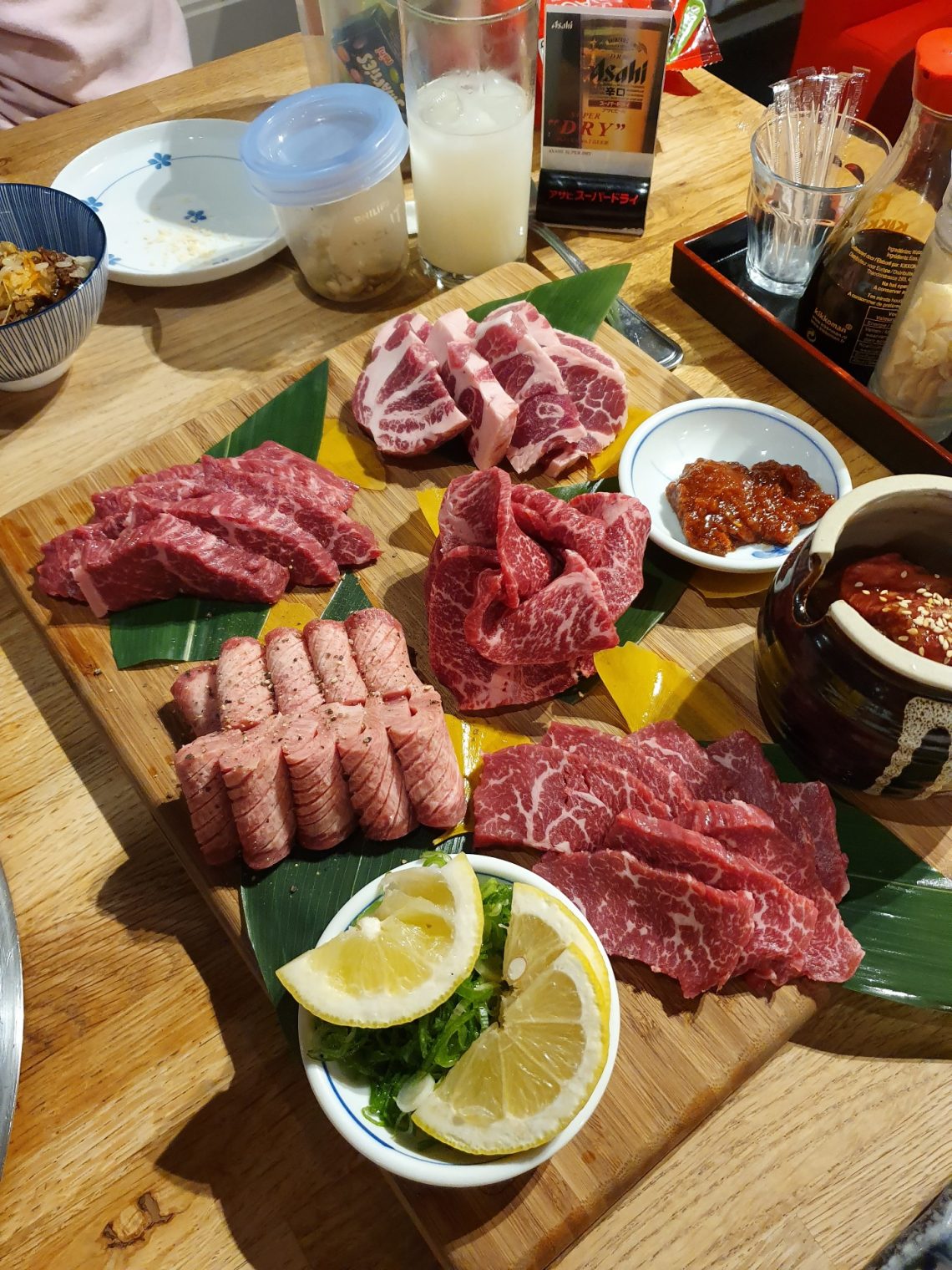 This Japanese restaurant in Amsterdam was recommended by my sister, she is a regular. I know why!

Yakiniku Tanaka serves high quality meat in a authentic Japanese BBQ way. They normally have two sittings in the evening during the weekend.

Very attentive
Upon arrival we received a very warm welcome from the waitress. She was super sweet to Elodie. She asked her name, wrote her name in Japanese and made a drawing for her. She left the pencils for Elodie.
The table was prepared for a child already, the Ikea high chair was prepared and also a plastic plate, bowl and utensils where there. This is the first time we have seen a restaurant prepare so much. Normally Elodie just eats from the bread plate or from the table.

Lots of choice
We had a menu with various sorts of Wagyu. The grilling of the meat takes around 1 or 2 minutes. Which was perfect because I was quite hungry after seeing the tasty dish of meat.

Grilling your own meat
Elodie was quite interested in the grilling for about 45 minutes. She wanted a piece of meat from the grill. As this was hot I gave her another piece. But she specifically wanted the meat on the grill. I wasn't able to fool her by putting another piece of meat on top of it because that one was grilled already. So I gave her the meat she wanted and told her to blow on it because it's hot. She tried a little bit, but as expected meat is still too difficult for her to eat. But she tried, which is a win!
Additionally I wanted to try the premium
A5 Joshu Wagyu 100% pure blood uit Gunma. 100 grams for about 40 euros.
It was very marbled, and it melted in my mouth. Due to the high amount of fat it's not possible to eat major amounts of it, but it certainly tasted really good.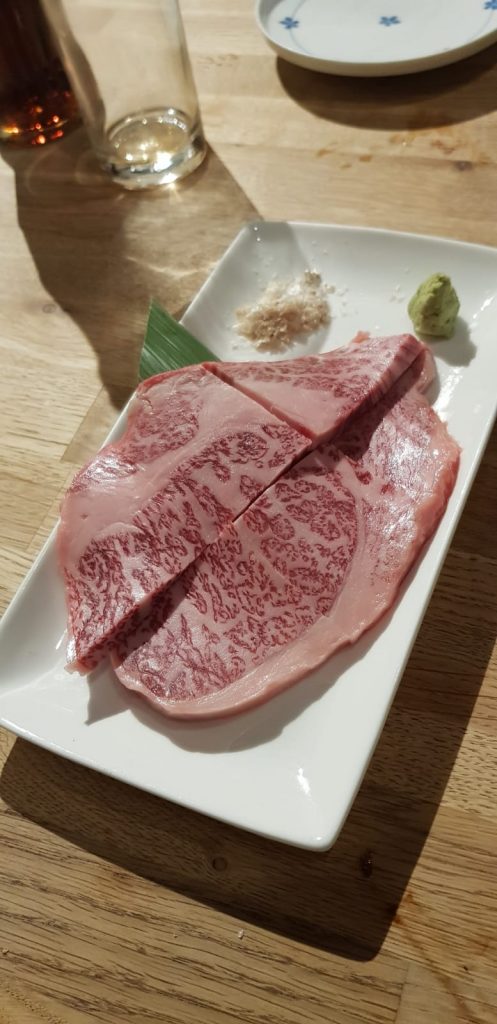 I gave Elodie a bit hoping she would like it. Due to the high amount of fat it should be easier to chew. She ate around 40 grams of it!

We've got a little girl with expensive taste here. Enjoying fine dining and eating expensive foods. But as long as she tries and eats we don't dare to complain. Baby steps towards eating more.

The toilets are downstairs, there is no elevator. While everything in the restaurant looks decent, the hallway to the toilets is not finished I suppose. The toilets are okay.

PS. We went again a few weeks later and the food was again really good. The really nice Japanese waitress we met last time wasn't there. They forgot the high chair and didn't prepare the plastic dishes for Elodie. They did prepare it for other tables though. Maybe they forgot as we were with a pretty big group. The child friendliness was a bit lower this time
Food: 8
Child friendly: 9
Wagyu Yakiniku KANATA
Buitenveldertselaan 158A, 1081 AB Amsterdam
+31 20 737 2817