This restaurant is located in Antwerp, Belgium. There were no parking spots available in the street, but luckily there is a garage close by.
Nathan Van Echelpoel has worked in many multiple Michelin starred restaurants already before starting Nathan. Together with his partner Eva Van de Peer they renovated this restaurant. It was a bike shop initially.
Scandinavian interior
The restaurant looks very modern, and feels fresh and Scandinavian. The green wall decoration which looks like grass looks very cool. I think this is the most modern looking fine dining restaurant I have ever been to.
Bar
We were seated at the bar because all tables were fully booked already. It was okay to sit at the bar, but I feel that I would be more comfortable at a table when sitting for so many hours. It was nice to look into the 'kitchen', working area though.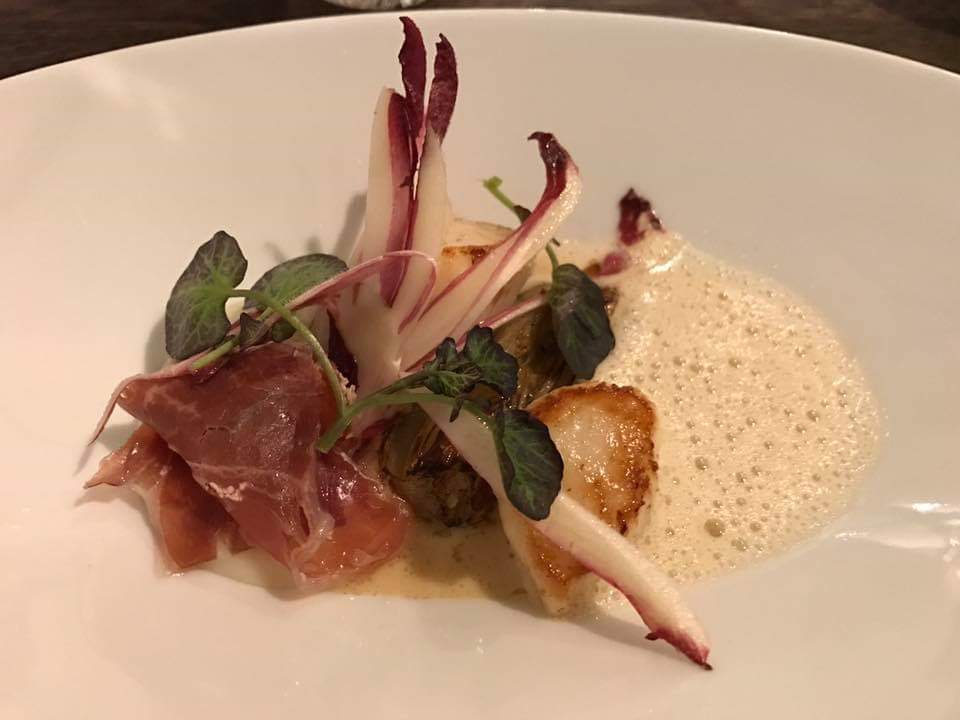 Focus on healthy food
There were many sorts of vegetables and fruits served. Everything was well-prepared, and tasted very refreshing and not too heavy. My husband loves this restaurant.
Personally, I like strong flavours and lots of meat or fish. I was missing bigger or more meat or fish courses. The fish was very good though. I am not a fan of fruits and too many starchy vegetables when going out for dinner. But that's me, my taste is more masculine I suppose.
Staff
The team was very friendly. It was nice to really see them at work. It looks so professional, and everything is so structured.
https://www.restaurant-nathan.be/nl/
Food: 7.5
Service: 7
Update: they earned their first Michelin Star in 2019.