NoTube Eating school day 3 (chapter 2)
Every morning upon arrival our temperature is checked, and we are asked how we are feeling as a way to prevent Covid-19 infections. The hygiene rules were already quite strict, but now even more, face shield or mouth mask on, and washing hands more than 5 times a day. Also, at the eating school they made adjustments to prevent contamination as much as possible.
Elodie ate ice cream during lunch, and while watching a children's cartoon she ate some sort of spaghetti, like Austrian spaghetti. One of the other kids wants to watch the tablet as well, but we can't allow that. Elodie only sits at the table with a cartoon on. NoTube checks per child whether certain eating habits are allowed or not, not every child is 'allowed' to eat with a tablet. It depends on their ability to eat among other factors. Also, not every parent is okay with that because every child is different. So we don't want to create this habit for other children.
During dinner, she actually ate quite a bit of Risotto with a spoon and fork. We loved to see her eat like this, it's a big step for her. It was the first time she ate with utensils. We were over the moon.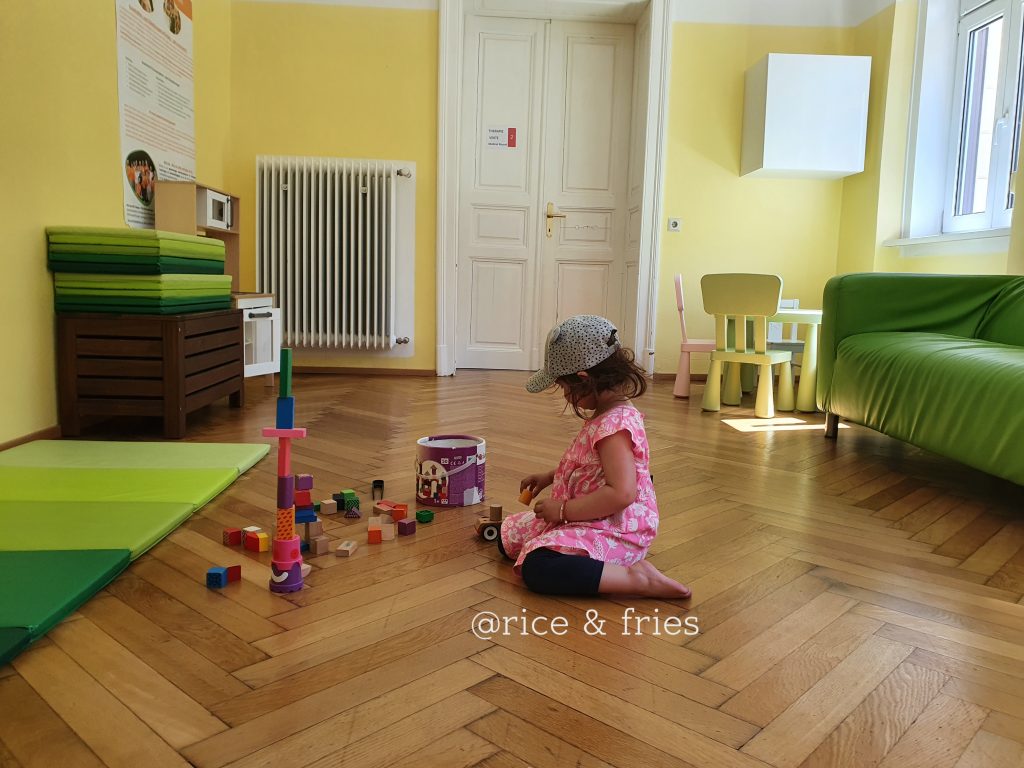 The days are still quite tiring, being at home with your child all day is tiring as well, at least now I don't have to cook or clean. I keep falling asleep during Elodie's nap, so does my husband. The information, talk and play sessions are still very useful. I still learned new stuff about eating problems in young children, and it was nice to see Elodie in the sensory play sessions.
As our situation has changed it is still useful to ask Dr. Marguerite questions about current events because we run into different things all the time. They are not only limited to eating issues in my case, but I also discuss other matters like how to deal with day care in the future, behavioural, sleeping, dietary, psychological.
Last year everything was incredibly stressful, her weight was on p-4, merely 9 kg at 2 years old. Now she is at a healthy weight of 13.5 kg, and it's more about her being even more comfortable around food and try to eat a bigger variety of foods.