This one Michelin Star restaurant, Restaurant Eden, is located in a street full of other shops and restaurants in Valkenswaard.
There are parking spots along the street, and the parking is free.
Running late
We arrived 45 minutes later because we had some car issues. This wasn't a problem and upon arrival they were still very nice to us.
The restaurant had a seating area in the back of the restaurant (the main area), and 3 tables in the front and a few lounge chairs.
Front area
We were seated in the front area which was great. Because the restaurant was fully booked. Here we had some privacy and Elodie wasn't feeling so well, so I think she preferred it here as well. For a long time we were the only ones sitting here. In the end the restaurant was fully booked.
Between the front and back of the restaurant there are the toilets (the amount of leaves indicates for which gender) and the kitchen. Elodie liked looking through the glass door into the kitchen, the cook waved at her.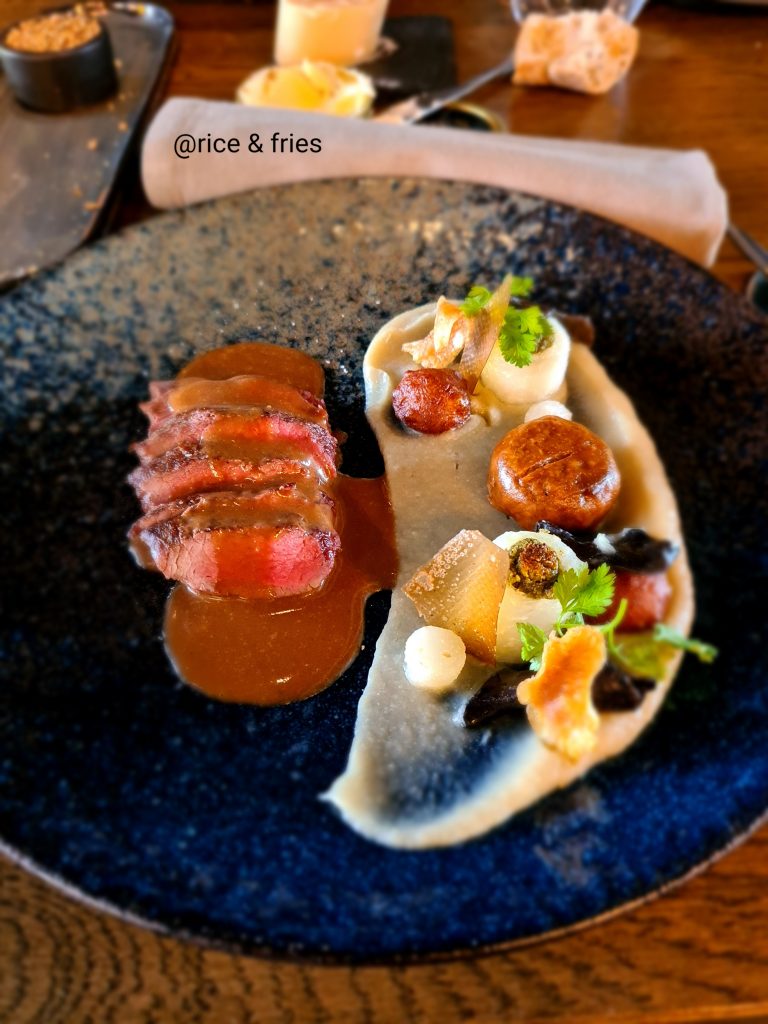 Excellent lunch
We took the 6-course lunch menu. The food was excellent, it was already the autumn menu which I was very happy about as I love heavier flavours. The caviar butter and marrow butter were a delight, I especially loved the marrow butter. The vegetarian course with lentils was perfect. It is so hard to make a good vegetarian course, I always complain if I get one. The main course with goat meat was my favourite. The dessert was made up of paprika, melon and hazelnuts. It was funky, but I liked the fresh flavours to finish the lunch. The Eden logo was incorporated in their dessert, that looked really cool.
Professional staff
Even though we weren't in the main restaurant, the staff never forgot about us. They made sure we had enough to drink and were satisfied. A high chair was prepared, but we didn't use that. The restroom is spacious, and there are two toilets for women. There are no diaper change areas.
Restaurant Eden
Eindhovenseweg 115, 5552 AA Valkenswaard
+31 40 844 6193