During our trip to Ljubljana in Slovenia we went to Trgovina Deli multiple times to buy cakes to eat in our apartment.
Lots of choice
They have a big variety of cakes, ice cream and chocolate candy arranged in a very attractive manner. There is also a bistro next to it which is quite convenient.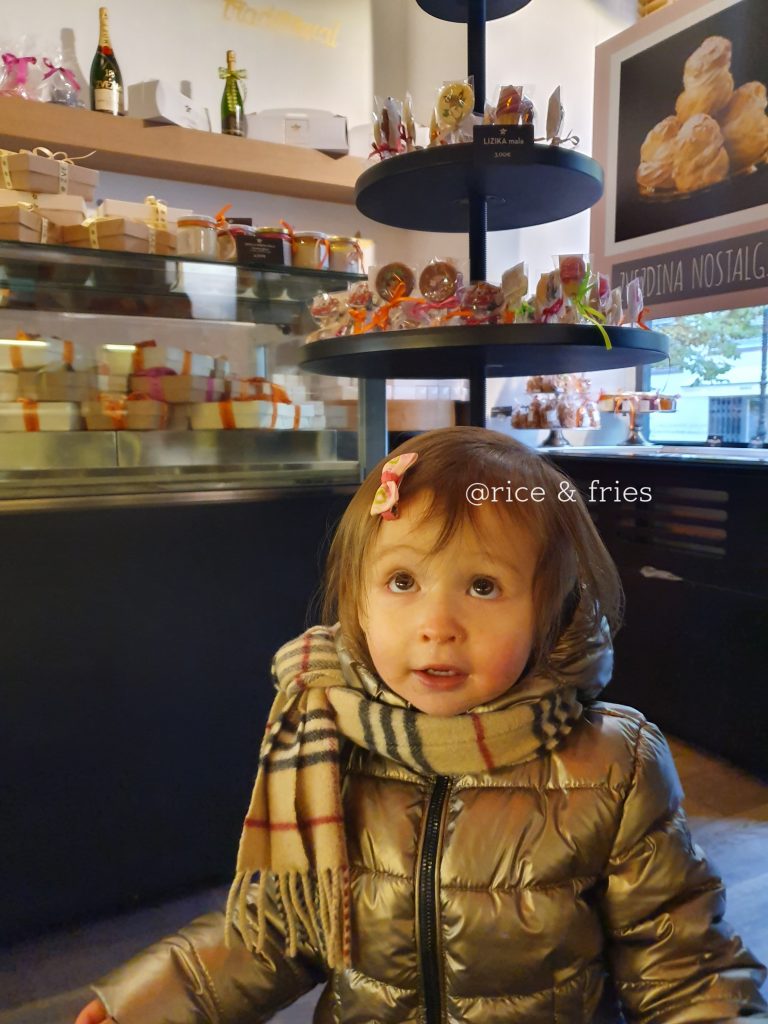 We were in love with their Chocolatino. A mix between a brownie and chocolate cake. My husband who has a pretty high standard of liking sweets and chocolates, and whom is very often dieting ate multiple. So yeah, they were superb! We even bought a few for on our way back to the Netherlands.
The team was very friendly, but during one of our visits the man behind the counter was a bit grumpy. Well, nobody is always happy.
Food: 7
Trgovina Deli
Wolfova ulica 12, 1000 Ljubljana, Slovenia
+386 1 256 61 92