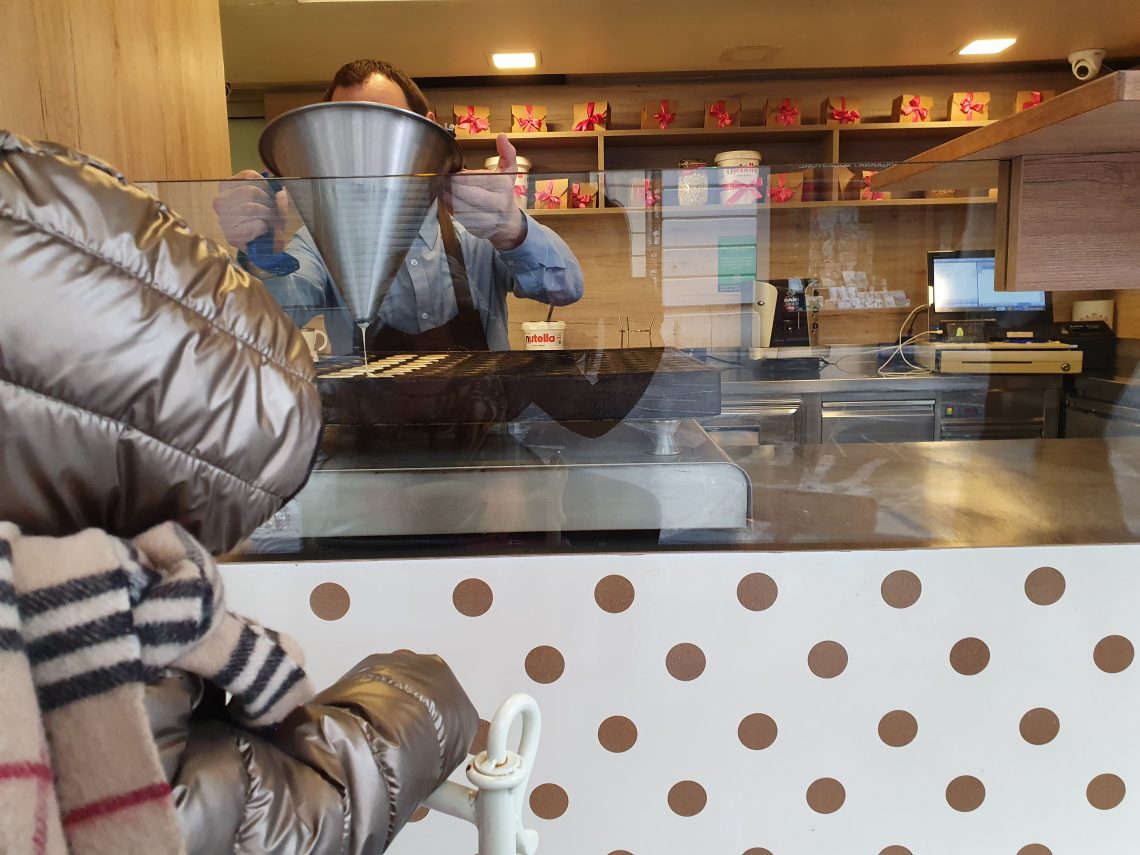 We passed by Puffy 'Lil Pancakes after a walk through Ljubljana's Tivoli Park in Slovenia. The food stall looked lovely and cute from the outside.
We ordered 2 portions of little pancakes,20 pancakes in total. € 3,50 per portion for 'poffertjes' as we call them in the Netherlands. There was a lot of toppings to choose from ranging from chocolate, Ferrero Rocher and Nutella. We just went with powder sugar.
They were puffy and tasted well. It could be consumed immediately which was great because we were starving. Elodie also took a few bites from them.
In general, I think as Dutchies we weren't too impressed, because we have quite some good little pancake stalls in the Netherlands. But the big amount of toppings from which you can choose gave it a little extra dimension.
Food: 7-
Puffy 'Lil Pancakes
Čopova ulica 14, 1000 Ljubljana, Slovenië
+386 41 819 882