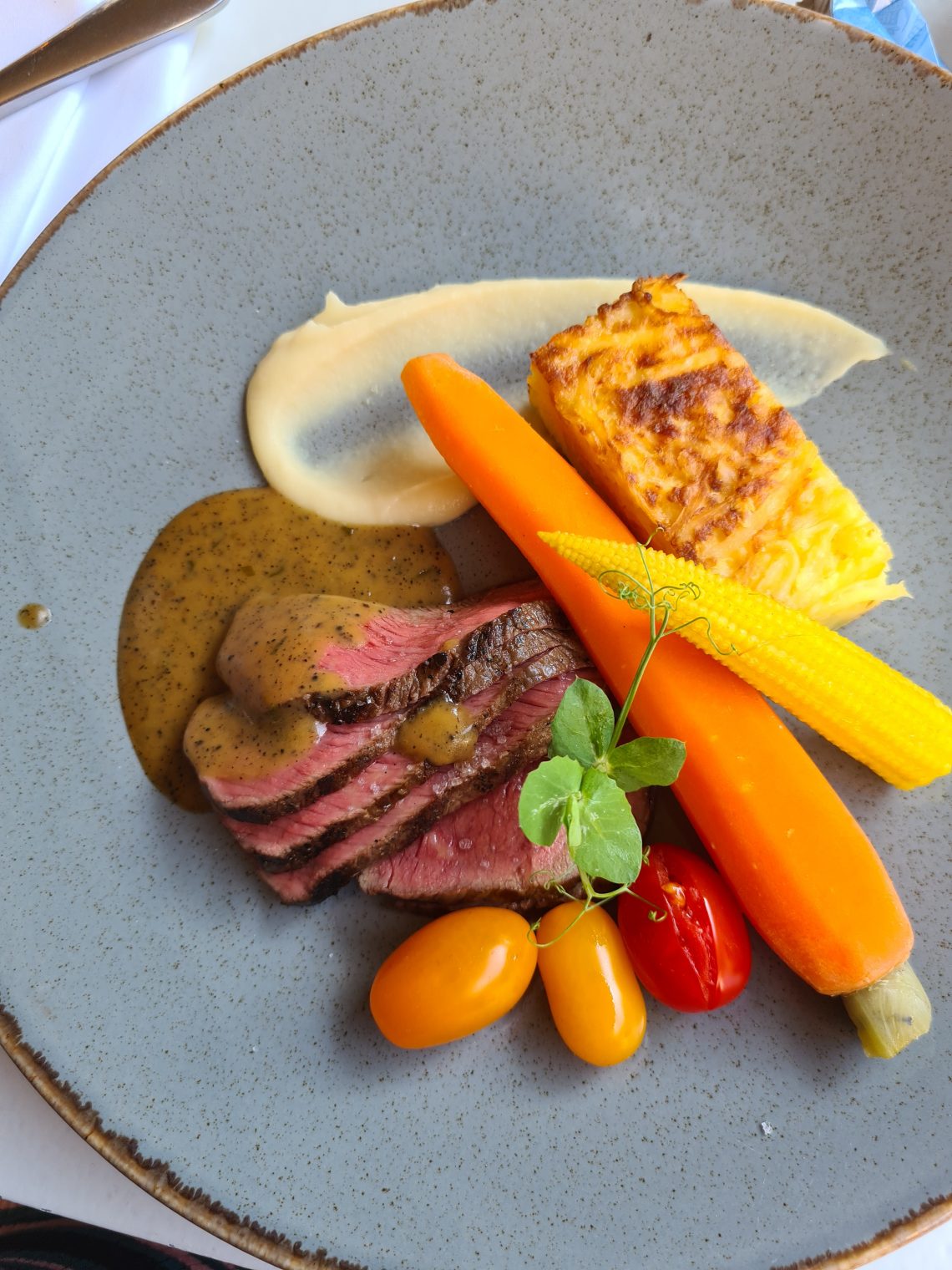 When we got married we actually came across this lovely castle. So it was nice to have lunch here.
Kasteel Henkenhage in Sint-Oedenrode, the Netherlands, was built in the 14th century. It's not a gigantic castle, but nice and cosy. There are many old paintings of people which is always intriguing to see. A part of the beautiful garden belongs to the castle, but you can have a nice walk in the area behind it.
Our toddler likes to have some space to walk around and this was perfect. I was also able to take many beautiful pictures. For me, it's a win-win situation.
Our toddler was looking forward to coming here, although the reason was slightly different from ours, she was expecting to see Princess Elsa and Anna from Frozen. The waitress played along, which was so kind!
There is a big parking lot close by which is convenient. The walk towards the castle was nice, check the grass though because I saw some dog poop, unfortunately.
Inside the castle walls there were plenty of tables and seats to sit outside, which we did as the weather was lovely. There are big parasols, so I think you can still sit outside if it would be raining.
I was hoping to have a fine dining sort of lunch as this is also a wedding location, and I was not disappointed. Our starter was a Thai soup, the main was meat with truffle sauce and a chocolate dessert with passion fruit flavours. I enjoyed all the courses, and it was not expensive at all.
The service was fantastic. The waitress was going the extra mile to make us feel welcome. She played along that Princess Elsa and Anna were living in the castle and that they were cooking for everybody. Every time she brought our toddler's food she mentioned that Elsa prepared it for her. Elodie was so happy and she ate very well. She ate from croque-monsieur, fries and her sausage and lots of chocolate.
We ordered a spaghetti for Elodie too, but it was sold out, and they gave us fries and a sausage for free instead. For dessert Elodie liked the thin chocolate leaves. So we asked for more, and they gave us 7 extra pieces.
There are no stairs which is good for families who use strollers and for elderly people. I didn't see a changing area for babies, but they do have high chairs. The waitress was so child-friendly. She really warmed my heart.
She told me she has been working at the castle for 11 years, and her daughter works there too which she was enjoying a lot.
We will definitely be coming here again soon. And this is the first time I would give a 10 for service.